Van Gogh's Starry Night comes alive!
Optical Illusions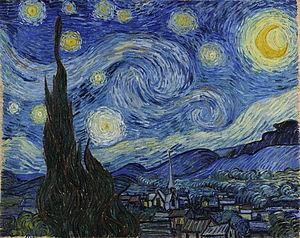 Here's something fun for your weekend! Optical illusions are usually static images, but this particular illusion takes advantage of how the brain processes moving images.
The illusion is 70 seconds in length, and is linked directly below (click on the arrow). The first part of the illusion is only 30 seconds long. Be sure to focus your attention to the center of the screen during those 30 seconds! Then, enjoy the second half, which shows what can happen with Van Gogh's classic Starry Night.
Have a great weekend!
Theresa